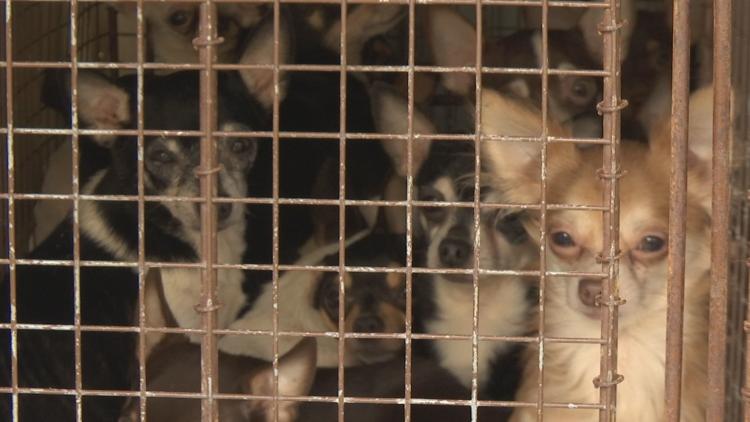 The Kentucky General Assembly will begin its 2020 legislative session next Tuesday. One proposal legislators may consider involves animal abuse and the ability of veterinarians to report those cases.
Under current Kentucky law, a veterinarian cannot violate the confidential relationship with clients unless the veterinarian receives a waiver, court order or subpoena, according to the American Veterinary Medical Association.
Rep. Cherlynn Stevenson, who represents a part of Fayette County, Kentucky, pre-filed a bill in November that would change the state law to protect veterinarians, should they decide to report a client for suspected animal abuse.
The proposal would "amend KRS 321.185 to specify that a veterinarian shall not be subject to discipline when acting in good faith to report, provide information about, or testify on a suspected animal abuse violation prohibited by KRS 525.125, 525.130, 525.135, or 525.137."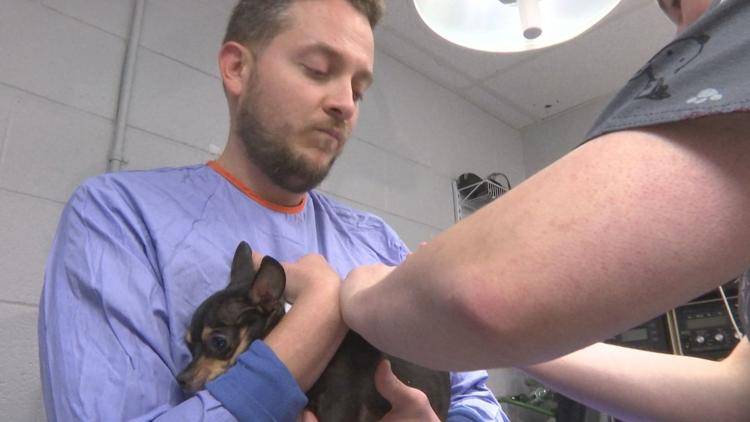 Dr. Russell Jones, a licensed veterinarian in Illinois and Kentucky, is also the medical director at the McCracken County Humane Society. He has treated abused animals in several recent high-profile cases, including the nearly 50 Chihuahuas rescued from a single home and Hero, a dog whose snout was bound with tape.
Jones said when it comes to the bill, there's a balance to consider.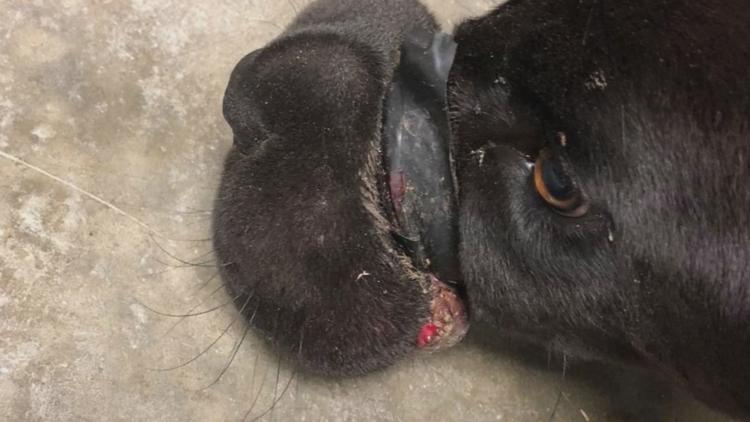 "I think it will be good, because veterinarians can report cases of abuse," said Jones. "But also, in my case anyway, the people that are bringing their animals to you are looking for help. So, it's kind of a double-sided sword. You don't want to run away people that are looking to you for help. And you also want to make sure that people that are doing poorly or wrong things to their animals are held accountable."
Should the bill become law, Jones doesn't anticipate it making a dramatic difference.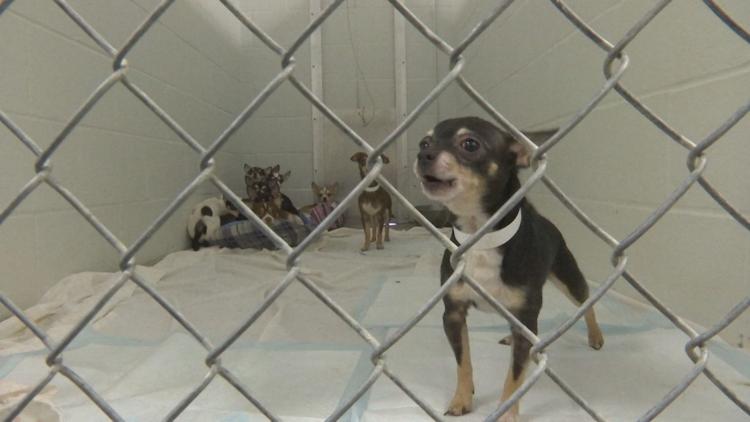 "People that abuse their animals don't usually take them to the vet, or want the vet to come see the condition of their animal or the way their animal's been living," said Jones. "So, I think that while that's a good law to put into effect, I think its actual effectiveness is going to be minimal."
Still, he can see scenarios where the bill can be beneficial.
"A neighbor brings a neglected or abused animal to the vet, and they see — the vet sees it — and then can report the owner, not the neighbor who brought it in. You know, I think that would be one way that this law would help," said Jones.
In addition to being the medical director at the McCracken County Humane Society, Jones is a veterinarian at River's Edge Veterinary Hospital in Metropolis, Illinois.
Under Illinois law, it is mandatory for veterinarians to report suspected animal abuse — including aggravated cruelty, torture and fighting — to the Department of Agriculture. They would be immune from civil, criminal or other liabilities should they report the suspected abuse in good faith.